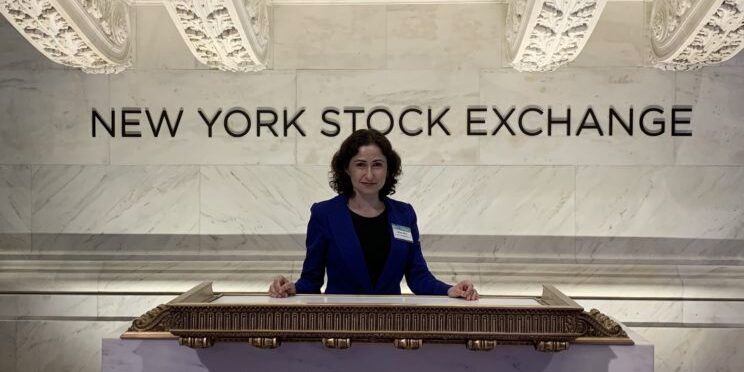 Alina Okun is an advisor and consultant for startup founders and investors who are building accounting and finance tools in Web3.
As a former CFO and Global Controller, Alina has 20 years of Corporate Finance experience. She has worked in industries such as printing, publishing, financial services, consumer goods, management consulting, marketing analytics, and augmented reality.
Alina managed legal entities in the U.S., Brazil, Ireland, Singapore, Hong Kong, Australia, China, and Germany.
She has extensive experience working with banks across the world, including HSBC, Citizens Bank, Silicon Valley Bank, Bank of Ireland, and Citibank.
Recently, Alina has done an in-depth evaluation of the treasury management and accounting tools developed for web3-native companies, DAOs, and crypto/blockchain organizations. The companies she examined were: Coinbooks, Gilded, Coinshift, Bitwave, Multis, Utopia Labs, Tactic, and Rise.
Alina contributes to several Decentralized Autonomous Organizations (DAOs): FTW DAO, Bankless DAO, and Community DAO.
She has conducted deep research in Robotic Process Automation (RPA) evaluating companies such as Automation Anywhere, UiPath, Blue Prism, Kofax, and Pegasystems.
She is also an angel investor. Her focus area is the future of work and education.
Alina is a CPA and Chartered Global Management Accountant. She holds a BBA in Public Accounting, an MBA in Entrepreneurial Studies, and a Doctorate in Strategy and Innovation.